The Zigzag stripe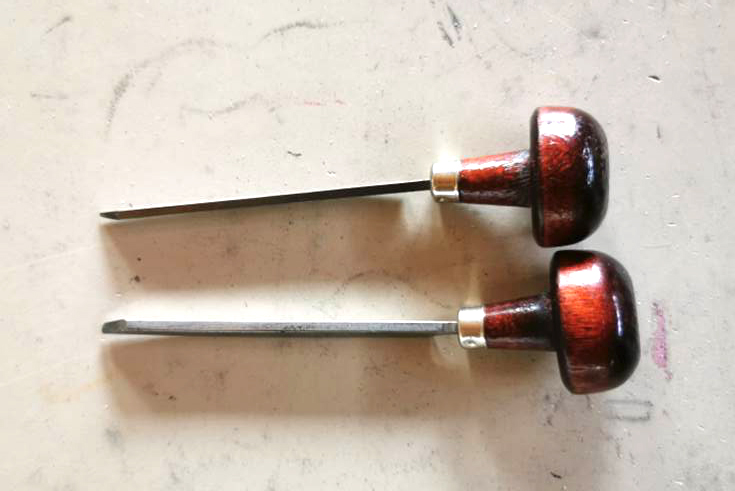 … is my invention.
The two tools for that I bought in Leipzig beginning of the 70th – I think they are intended for linocut.
When edging, normally the needle is pulled downwards towards oneself.
Here it is opposite, I am pushing the line away from me.
The permanent left right movements by the wrist and a lot of pressure
is producing a curled splinter and a line that looks like performed
by a sewing machine.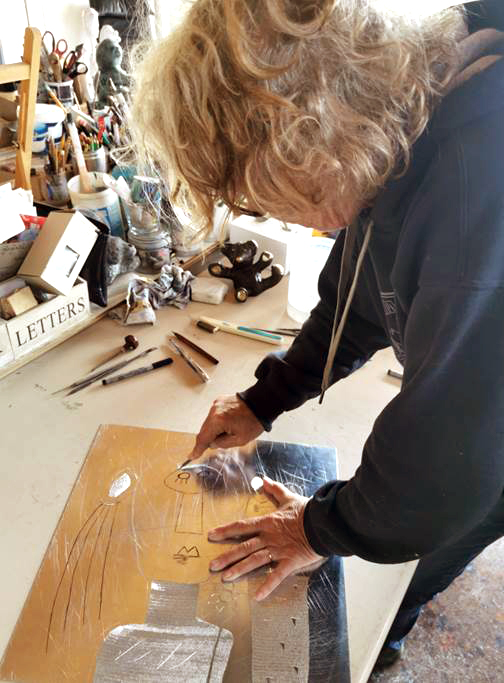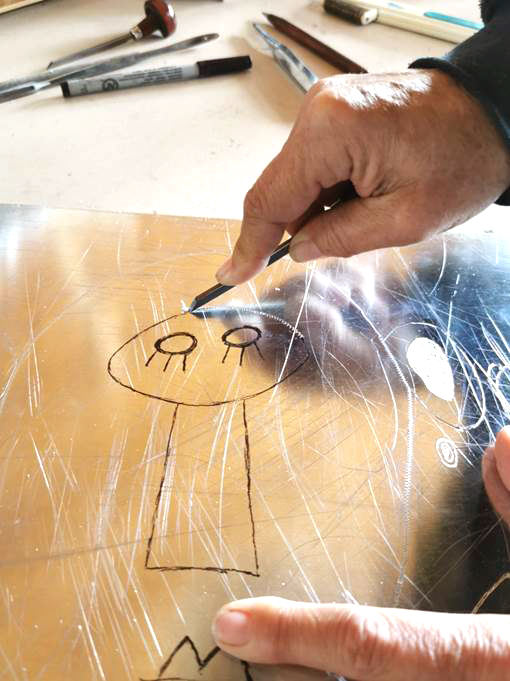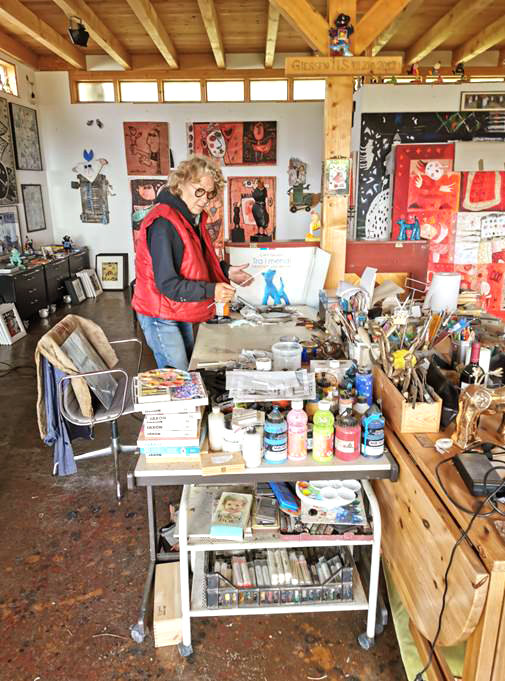 And alongside some atmosphere …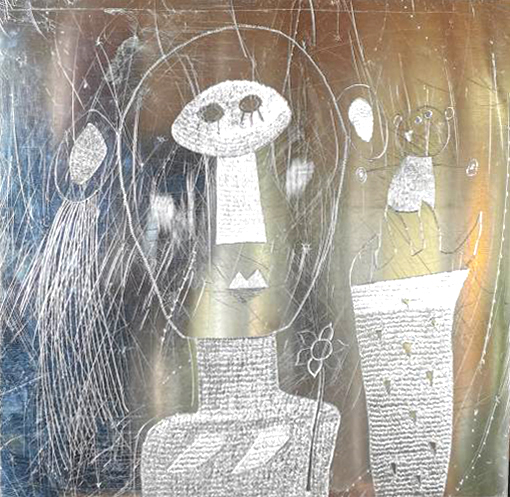 Board pure
Here we are, Number five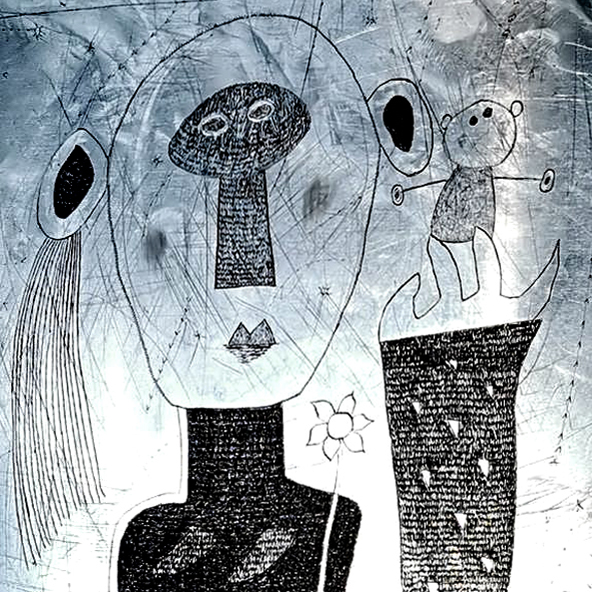 Hand performed magic, Drypoint, 40 x 40 cm, 2020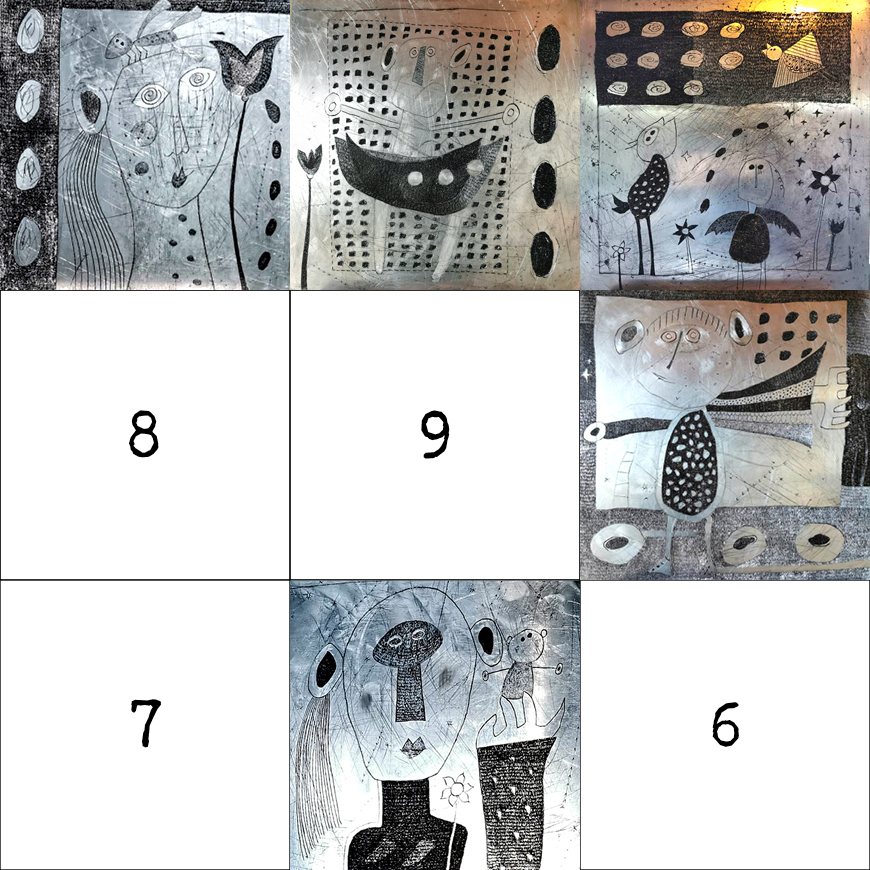 And tomorrow it will be totally different from what you expect …