"TRA I MONDI" –
BETWEEN THE WORLDS
Opening hours:
Friday and Saturday from 3 pm to 7 pm
or by appointment
.
The place of Carin Grudda
That's an open project; started 2001: The time, the experience and the fantasy give their contribution, year after year the space grows, adjusts itself like the oaks of the nearby wood up to become an evidence of the cultural passage of man.
Today, 16 years later, the vision of long ago is achieved, but the concept has remained open. The park is lived with new artworks added every year, that leave for temporary exhibitions, with visitors, friends, colleagues, children an cultural activities. A showroom open to meetings, a cultural island and also a private place for creativity, always accompanied by Music: frog, crickets or cicadas concertos, metallic cry of the eagle, the serpent, the falcon, the bells of the goats or of the sheep grazing in springtime.
The great pianists playing in the studio above the sea or soprano singing Schumann' songs … fascination in the stars' hour during a week end and finally all the pictures, filled with colours, the huge dry point, the objects found and the assemblies that keep the history of this region.
And everywhere the bronze playful or like a guardian, temporary or eternal at the same time, it has found his placing in the nature and in the permanent dialogue with his change.
BETWEEN THE WORLDS: the space has become a place thanks to the art.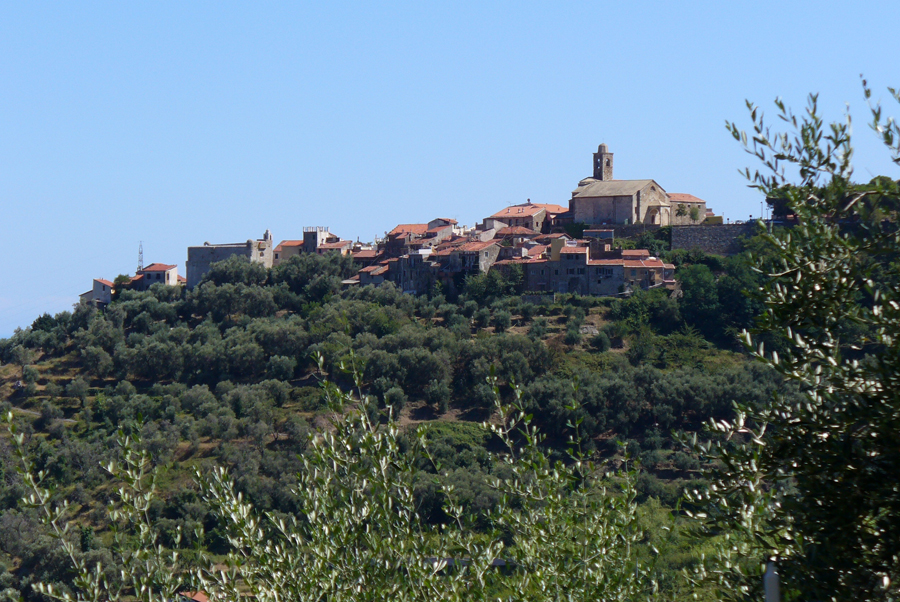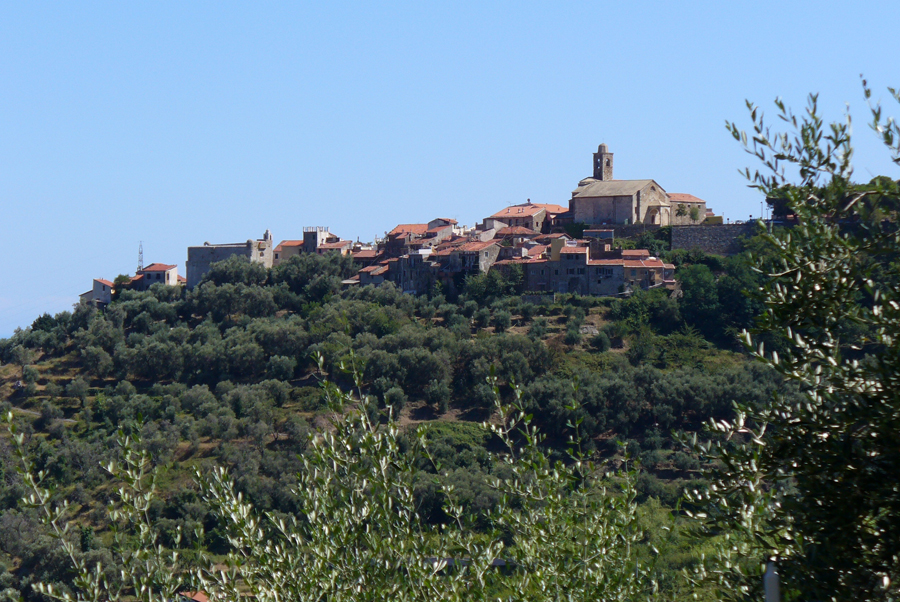 View onto Lingueglietta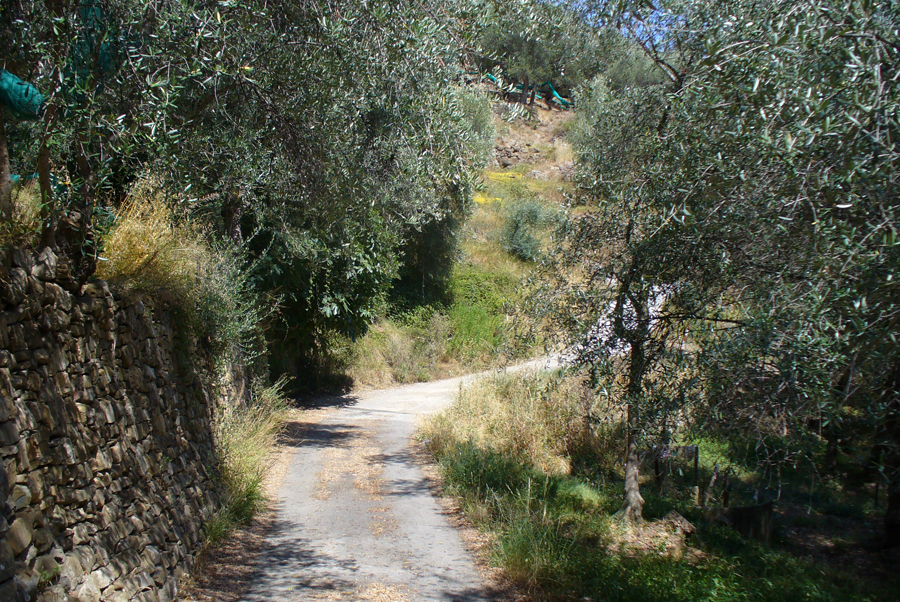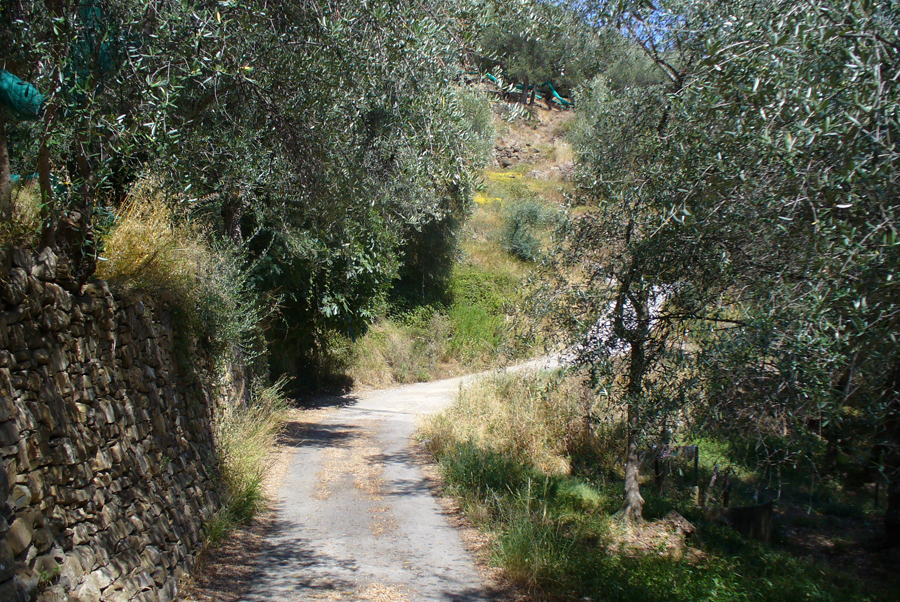 A narrow winding road leads to the Skulpture Park TRA I MONDI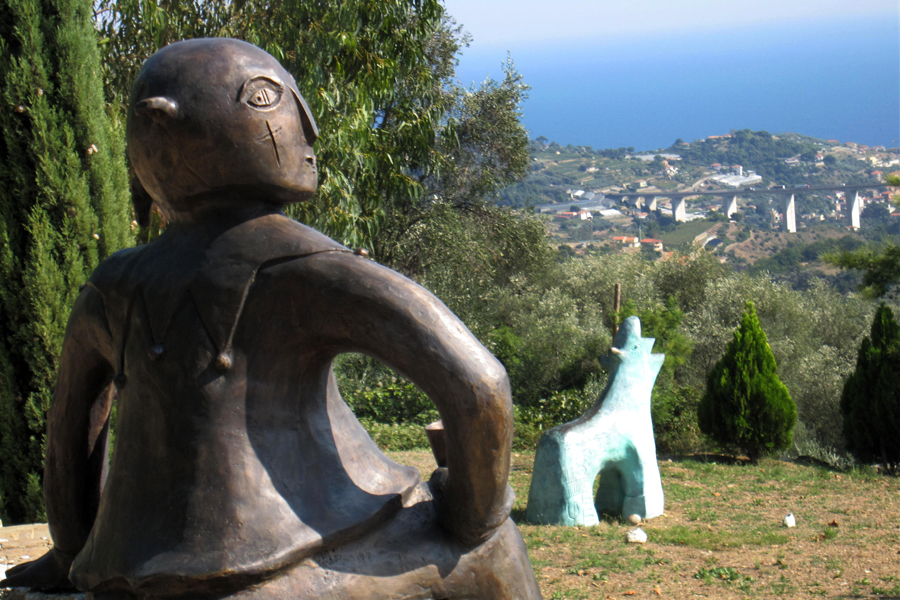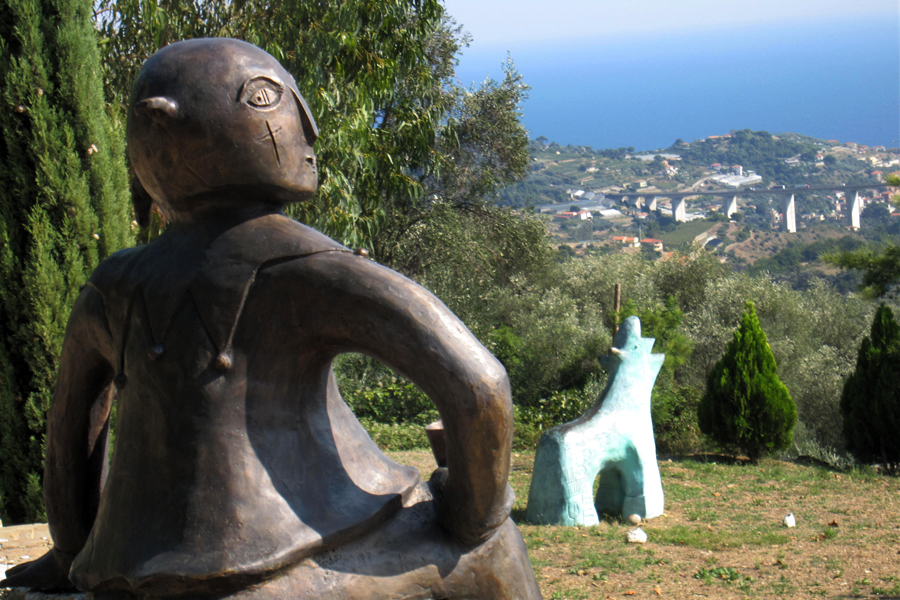 THE FOOL 2008, Bronze 148 x 118 x 114 cm, PEGASUS in the background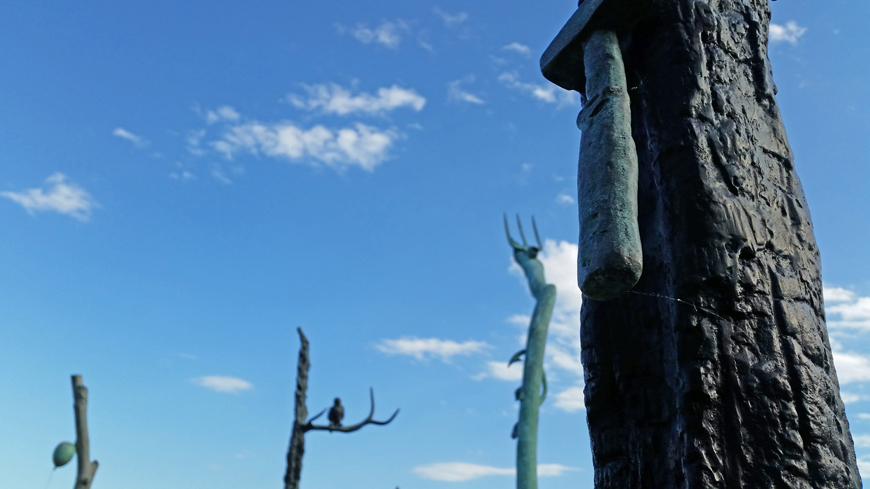 POLES 2000–2003, Twelve Bronze, each with a length of 3 m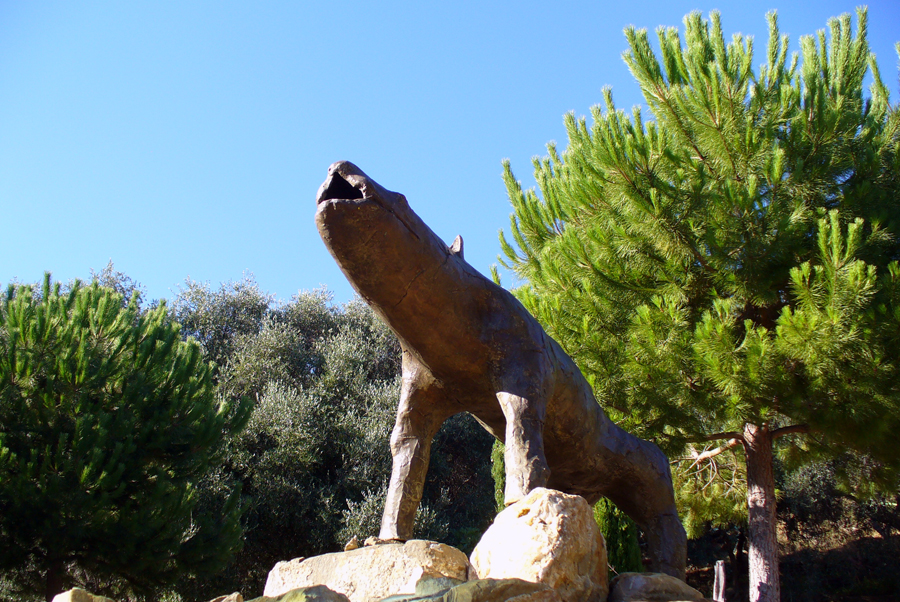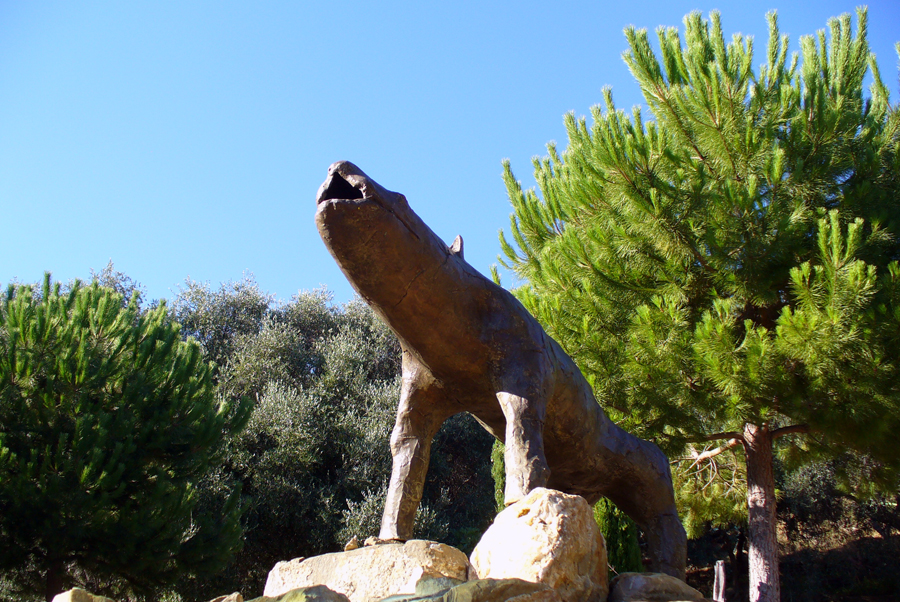 The wolf – CREPE IL LUPO 2007, Bronze 75 x 50 x 175 cm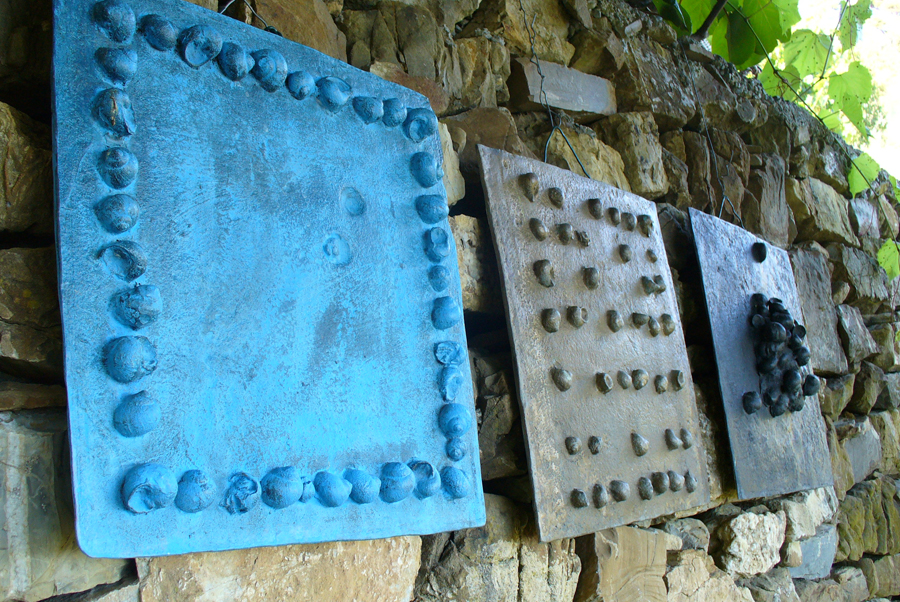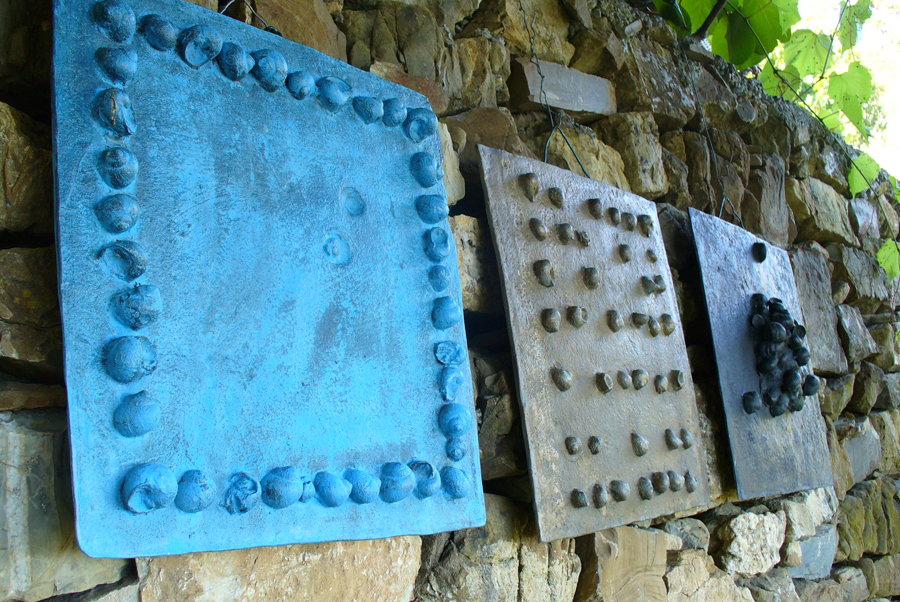 SNAILS TRYPTYCH – HOMAGE TO DANIEL SPOERRI 2005,
Bronze 40 x 45 x 5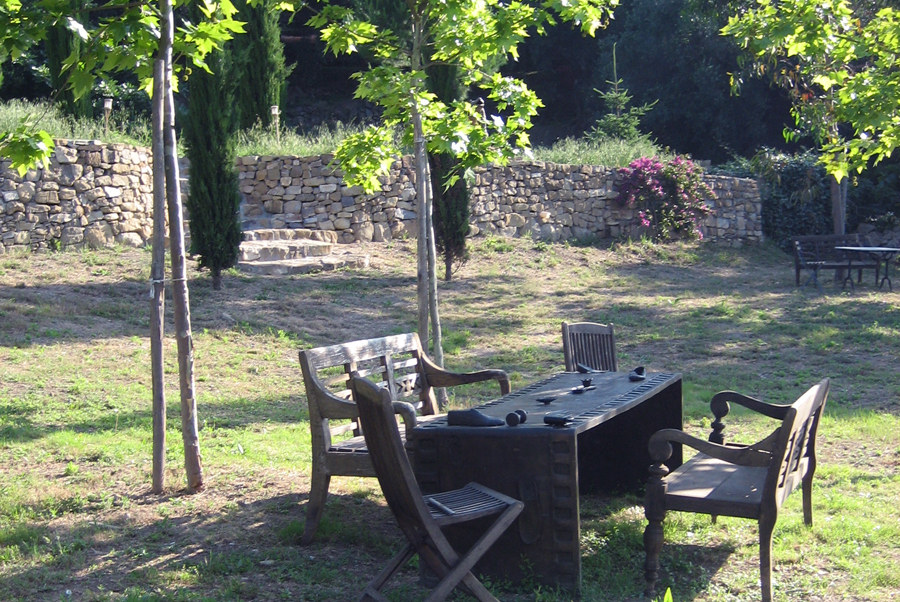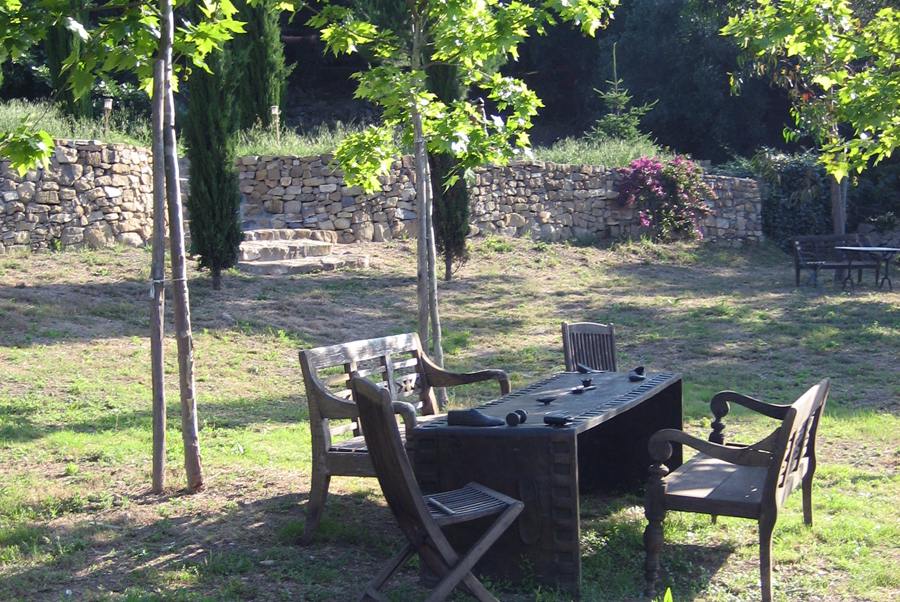 Film Table – TI AMO 2000, Bronze 72 x 69 x 220 cm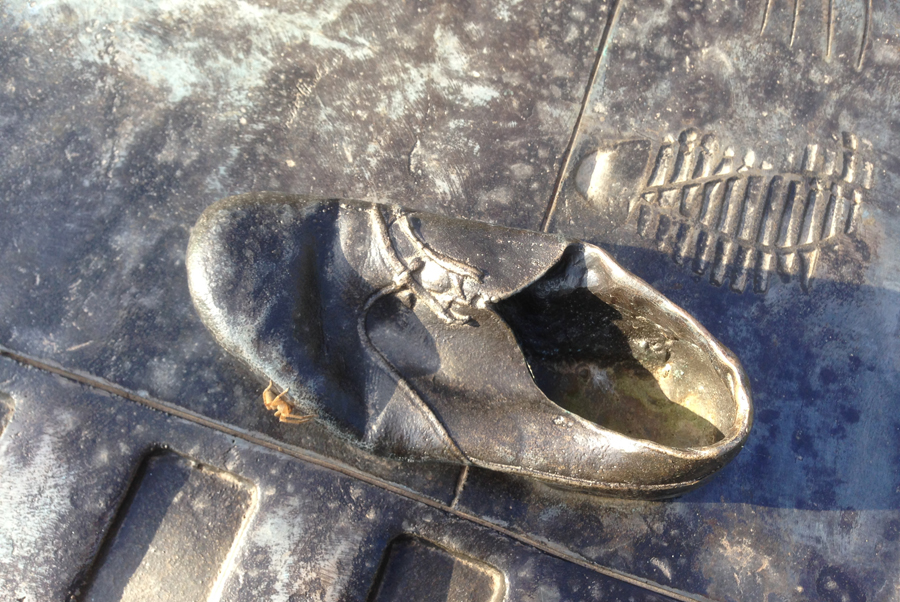 Film Table – TI AMO, Detail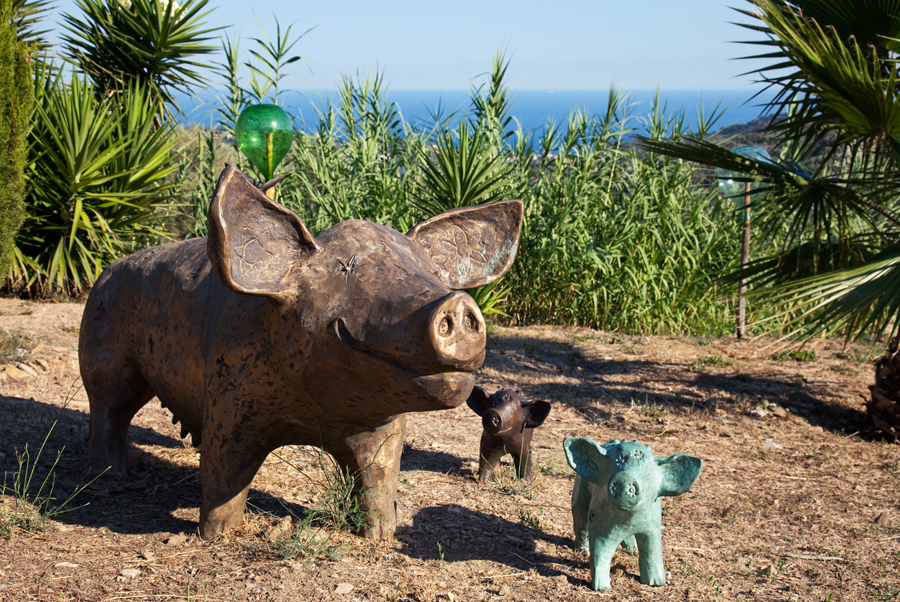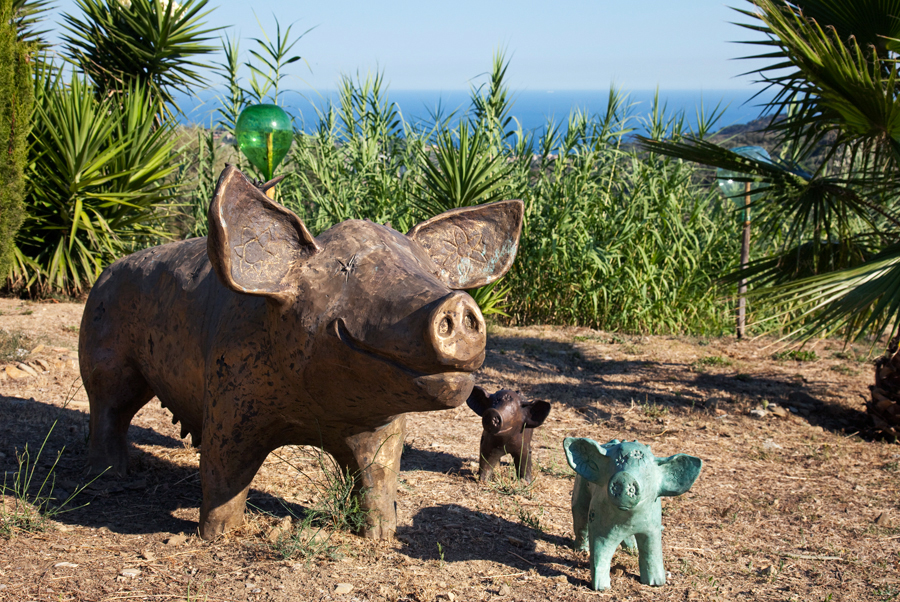 ROSA and BLÜMCHEN 2006, Bronze 80 x 171 x 49 cm und 32 x 55 x 18 cm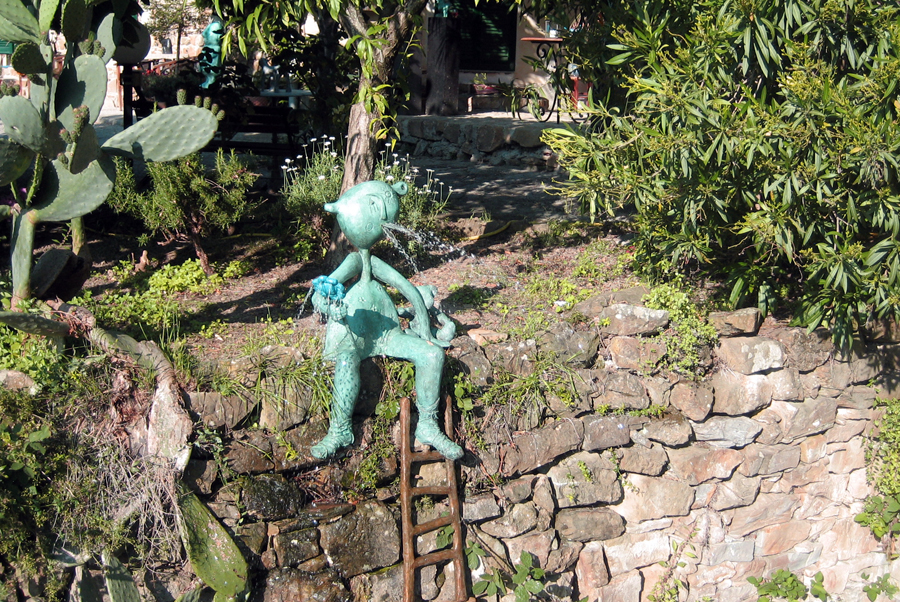 The little well-maid – HERE-SOMEWHERE-ELSE 2007,
Bronze 179 x 84 x 63 cm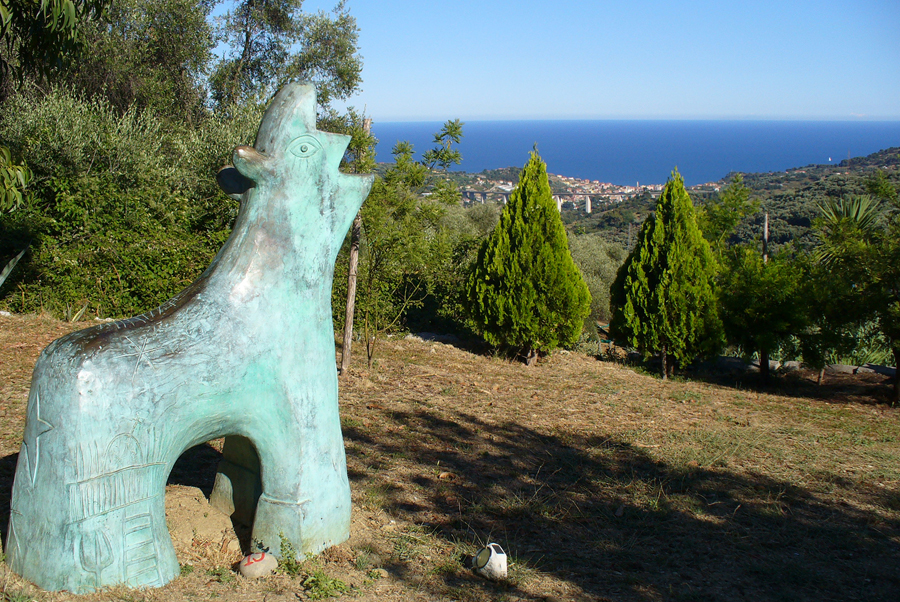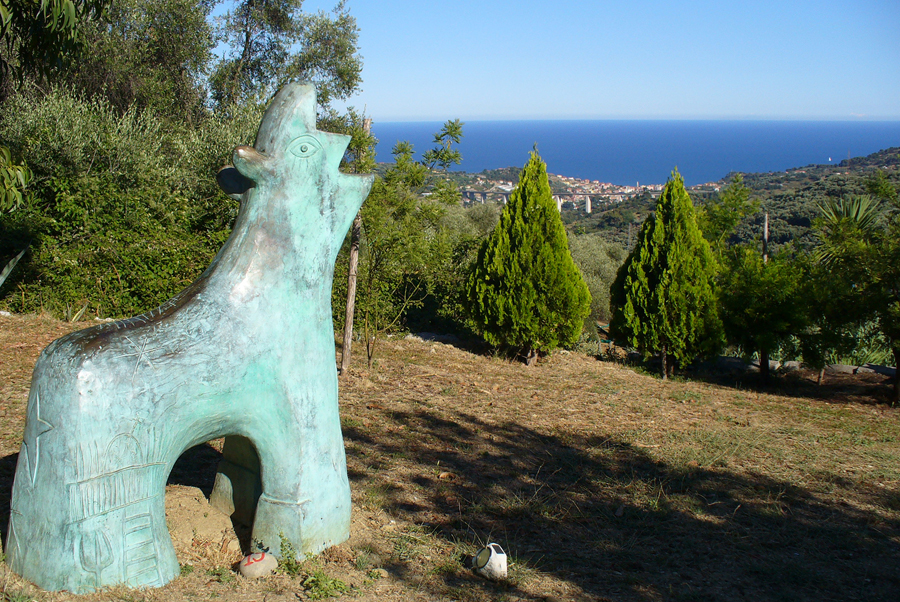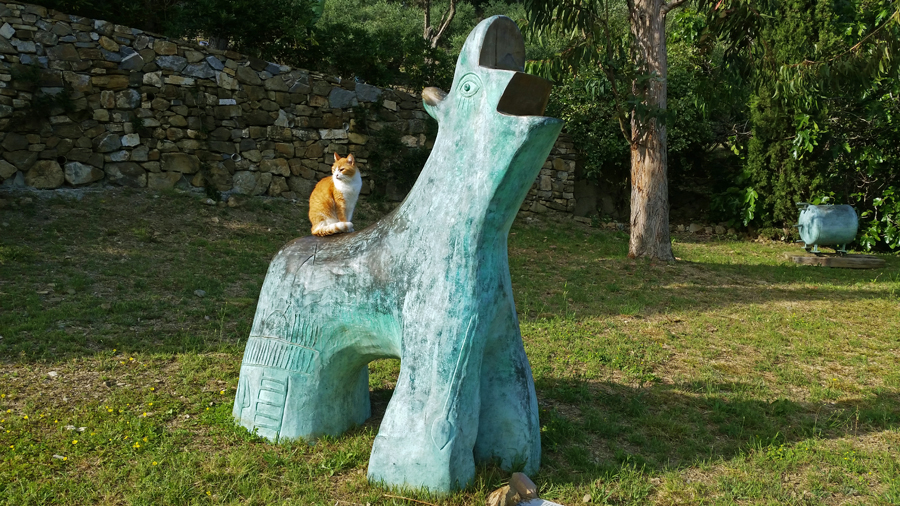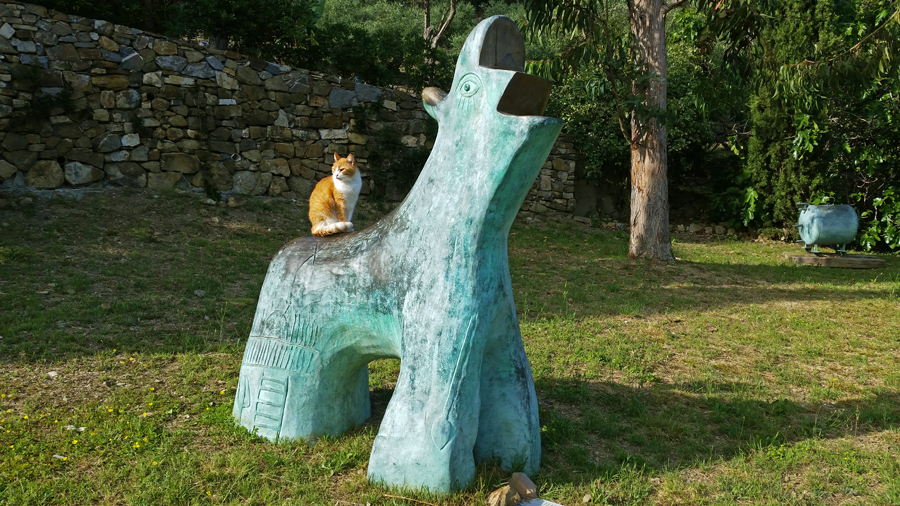 PEGASUS 2000, Bronze 197 x 161 x 79 cm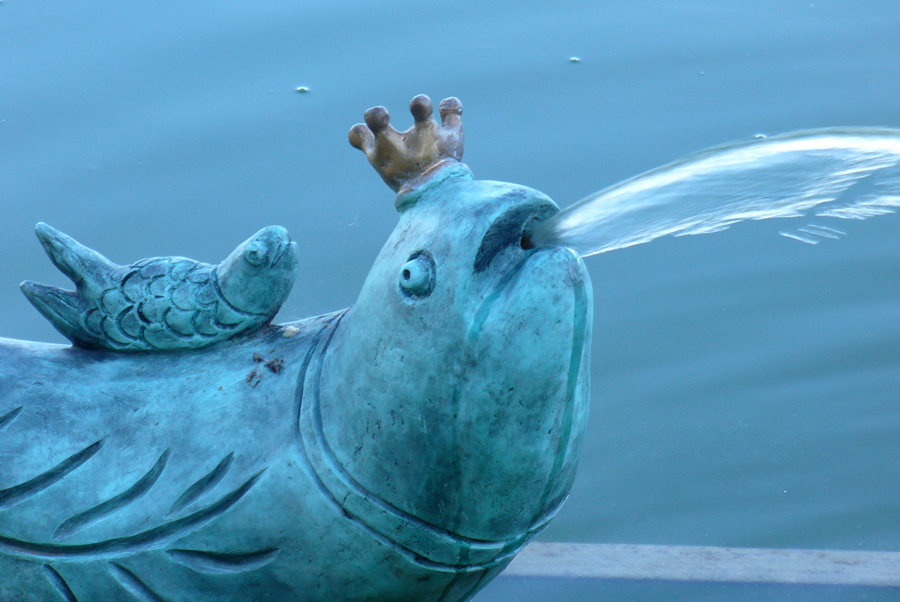 KINGFISH 2008, Bronze 45 x 60 x 30 cm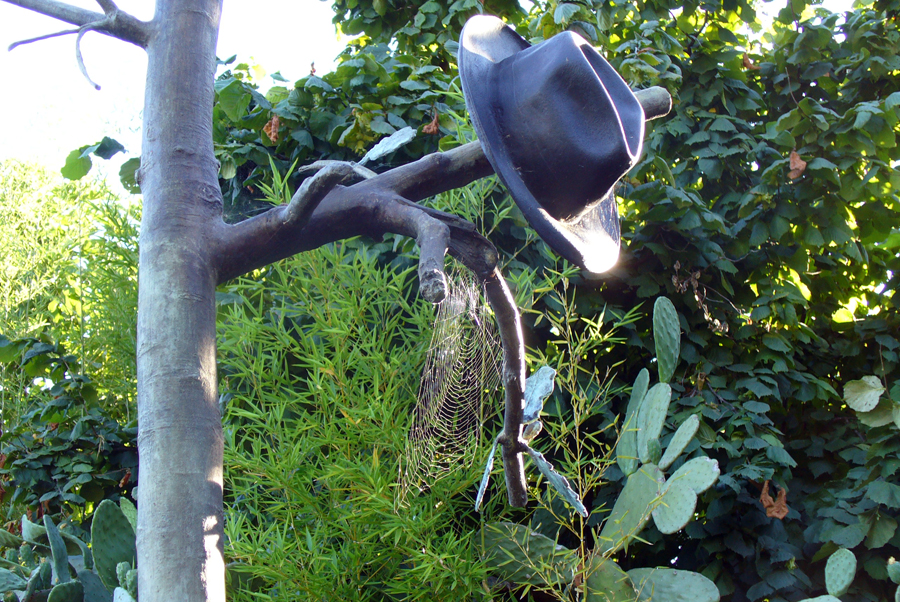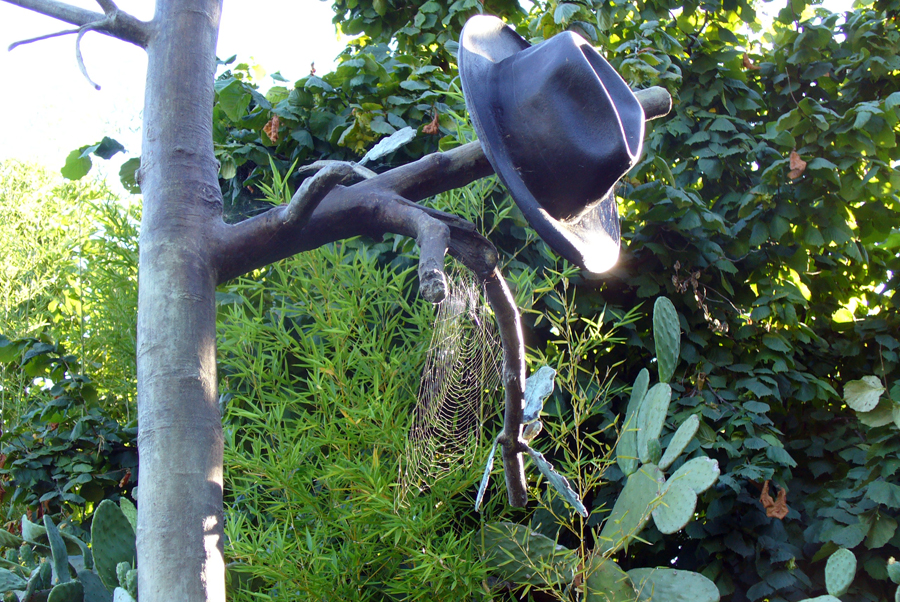 OAK NO. 115 – IN HOMAGE TO JOSEF BEUYS 2001, 333 x 108 x 94 cm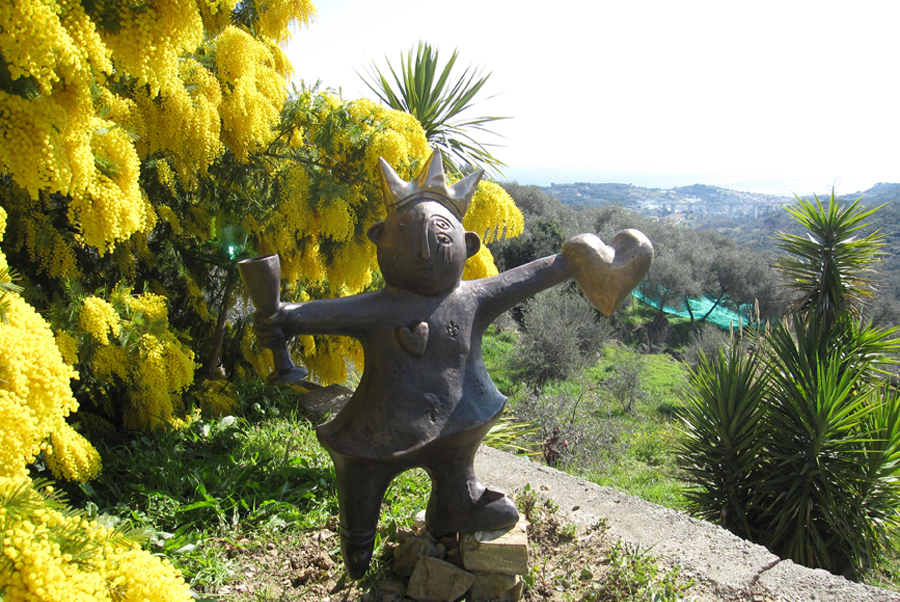 LITTLE DANCING GIRL 2010, Bronze 128 x 124 x 47 cm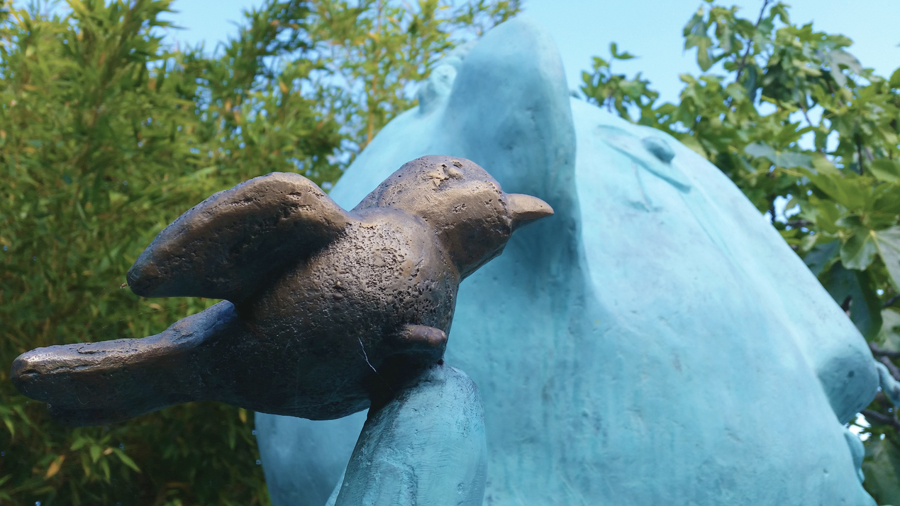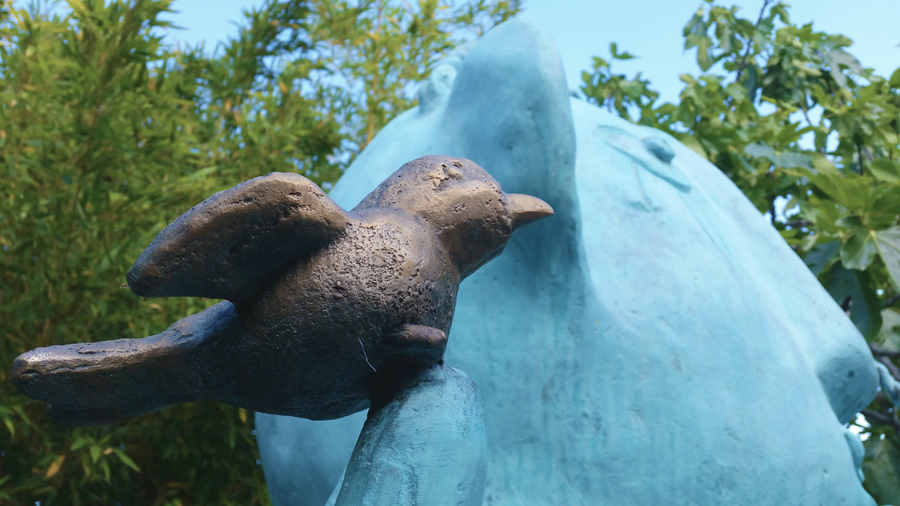 The LARGE WOMAN 2010, Bronze 128 x 124 x 47 cm, Detail