Gallery KUNST & WERK
Detlef Gold
CARIN GRUDDA
»in flagranti«
Bronzes • Paintings • Graphics
06.12.2019 – 24.01. 2020
FINISSAGE – FRIDAY, 24. JANUARY 2020, 6.30 p.m.
VERNISSAGE – Friday, 06. December 2019, 6.30 p.m.
INVITATION
We cordially invite you and your friends to both of our events in our gallery and look forward to welcoming Carin Grudda to us on these evenings.
We caught the artist in the act and secured all the novelties. Thus, we can show you not yet published bronzes, paintings and graphics.
In addition, we present you a limited special edition of the catalog with a graphic by Carin Grudda.
After the vernissage it is possible to end the evening together with Carin Grudda in the winery Huster.
Mr. Huster asks for reservation in advance
Weingut Huster
Rosenstraße 13
55218 Groß-Winternheim
Phone 0 61 30 . 94 41 14
info@weingut-huster.com
Gallery KUNST & WERK
Detlef Gold
Binger Straße 73
55218 Ingelheim
Phone 0 61 32 . 4 19 76
Fax 0 61 32 . 4 19 77
www.kunstundwerk.de
info@kunstundwerk.de
Our opening times
Tuesday to Friday 10.00–19.00 Uhr
Saturday 9.30–14.00 Uhr
Monday rest day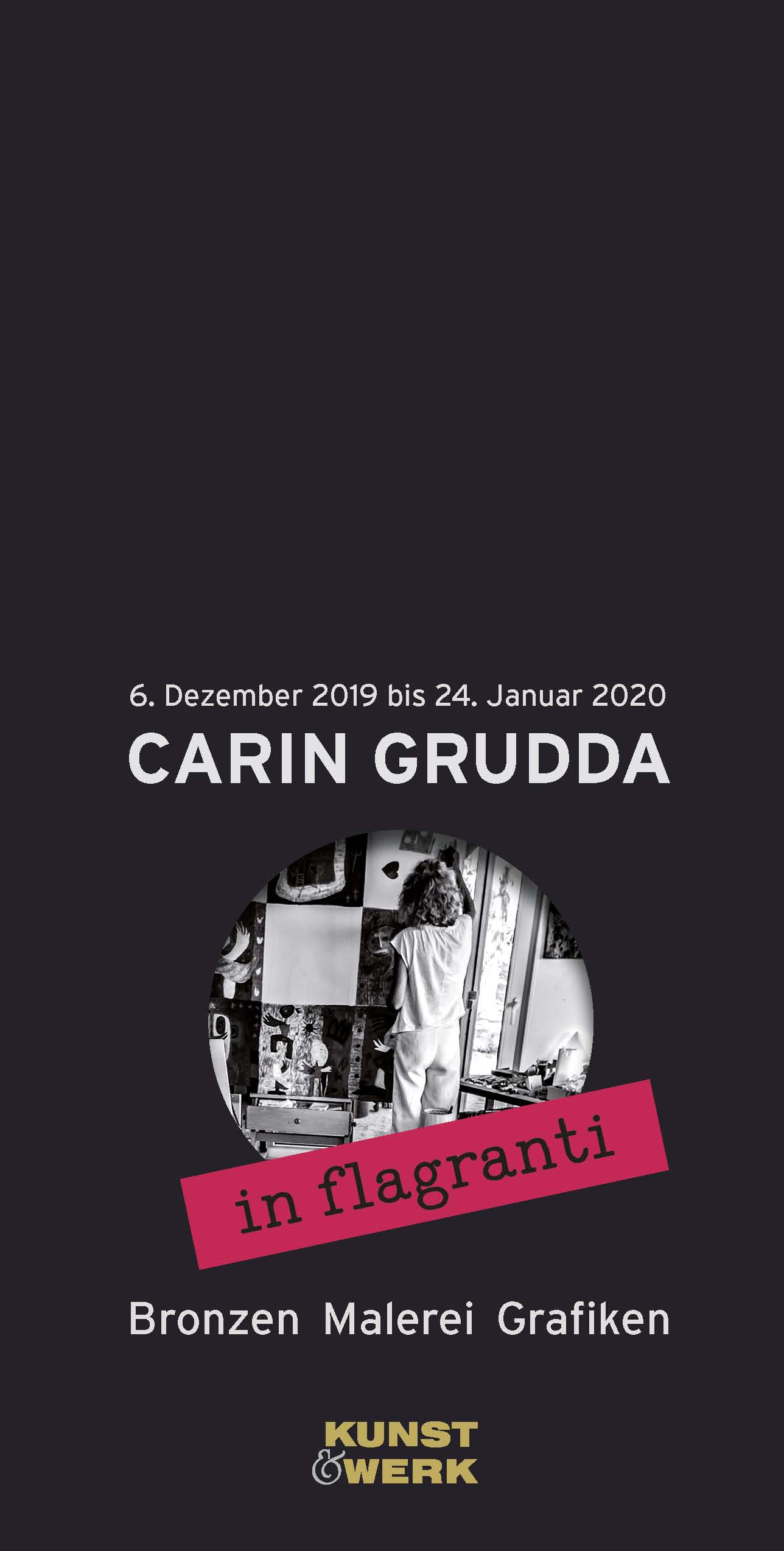 Bild im Header und auf der Einladungsvorderseite ©Massimo Damiano
Bild auf der Einladungsrückseite ©Carin Grudda