INVITATION
After "Primavera Blues" and the graphic project "We are an island"
now we are opening under the patronage of Comune di Cipressa and in collaboration with Restaurant Buona Vita the
"Summer saloon of Carin Grudda"
Sala Polivalente, Piazza Mazzini, Cipressa.
For the opening of the exposition on Friday, 24th of July 2020 at 6 pm you are kindly invited.
The restaurant Buona Vita had extended the menu by receipts of the artist, so you will expect weekly "Piatti d'Artista" and creations of the restaurant's kitchen inspired by the exposed artwork.
The bar of the restaurant, besides, will surprise you with Cocktails, dedicated to the sculptures.
During the summer more activities are planned,
for example the kids oft the region are invited to paint poles,
which afterwards will be positioned in the Comune of Cipressa
(Dates and registration at the exposition).
We are looking forward to many visitors and participants.
Carin Grudda, Erika Brunelli (curator oft he exposition)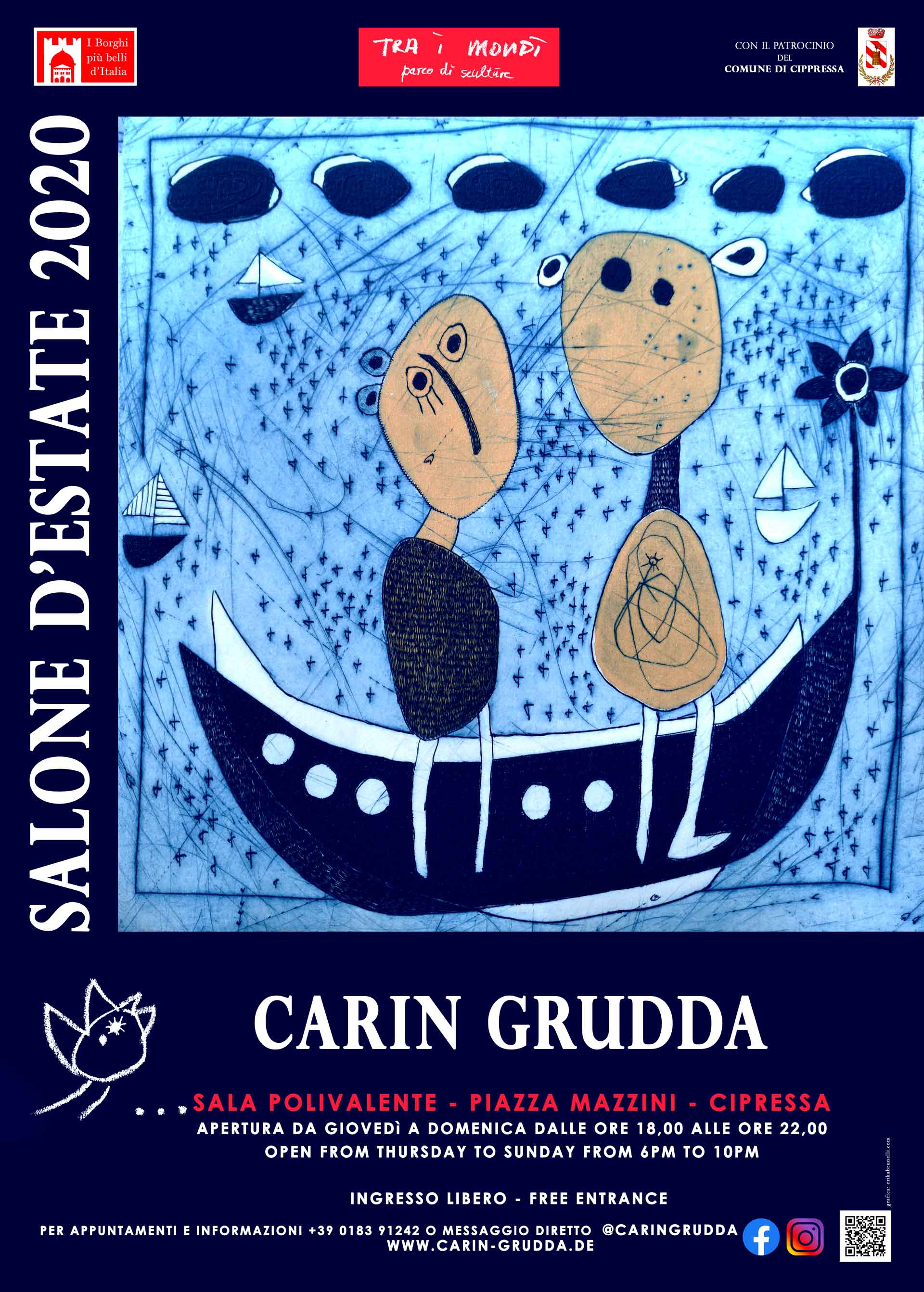 Sala Polivalente
Piazza Mazzini
Cipressa
Opening hours
from Thursday to Sunday from 6 pm to 10 pm
Free Entrance
For appointments and information
+39 01 83. 9 12 42
or direct message
info@carin-grudda.de