Shoe cream …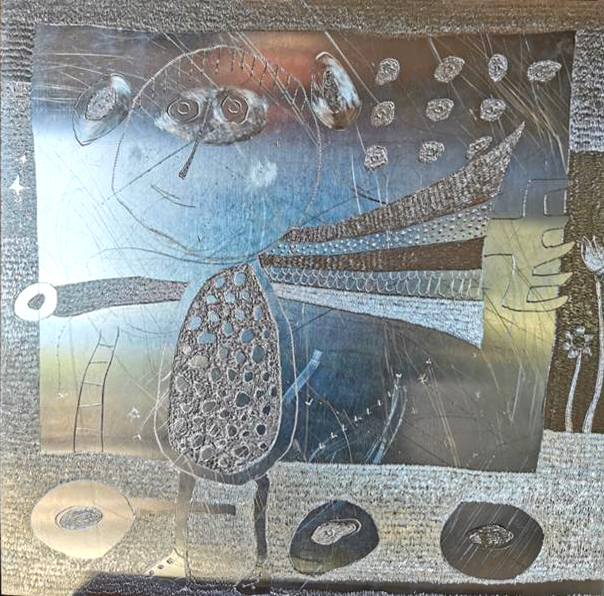 Board pure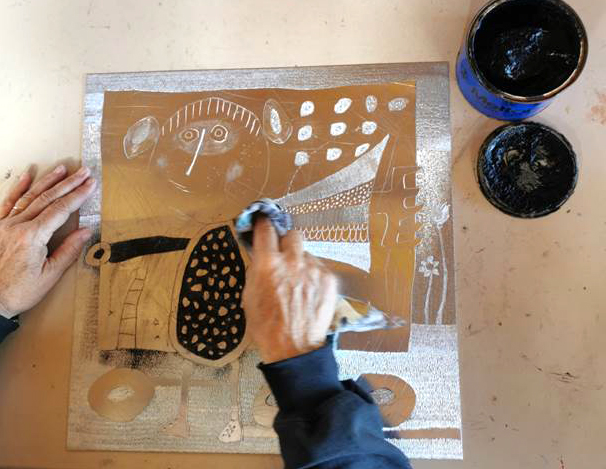 "A rag print" – the shoe creme will be rubbed into the variable dense line structures.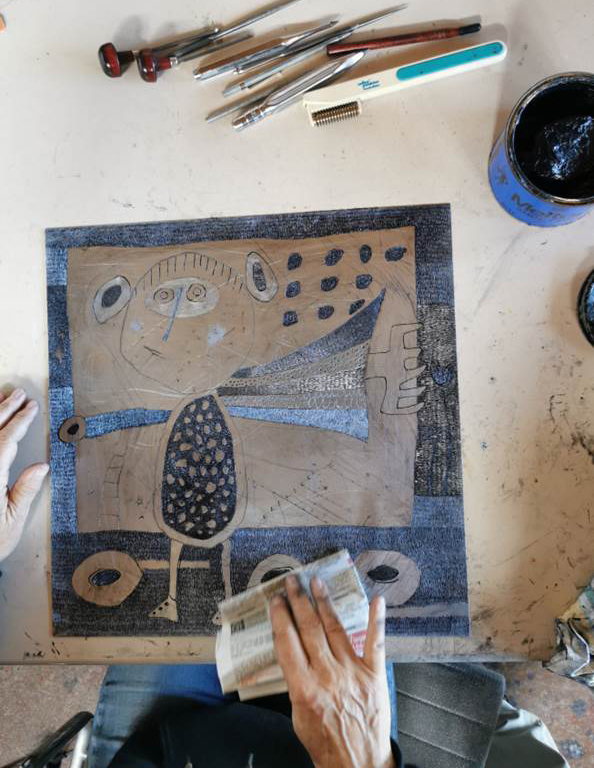 With newsprint the superfluous black will be removed and the
brightness values will be counter sunken.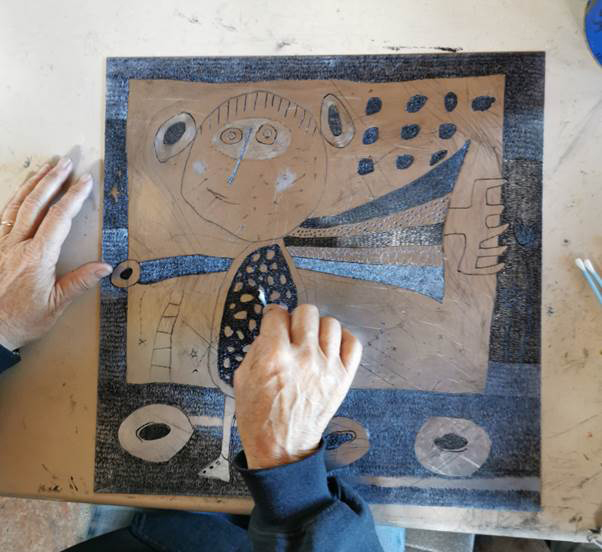 Particular lightreflection I accent with cotton buds.
ET VOILÀ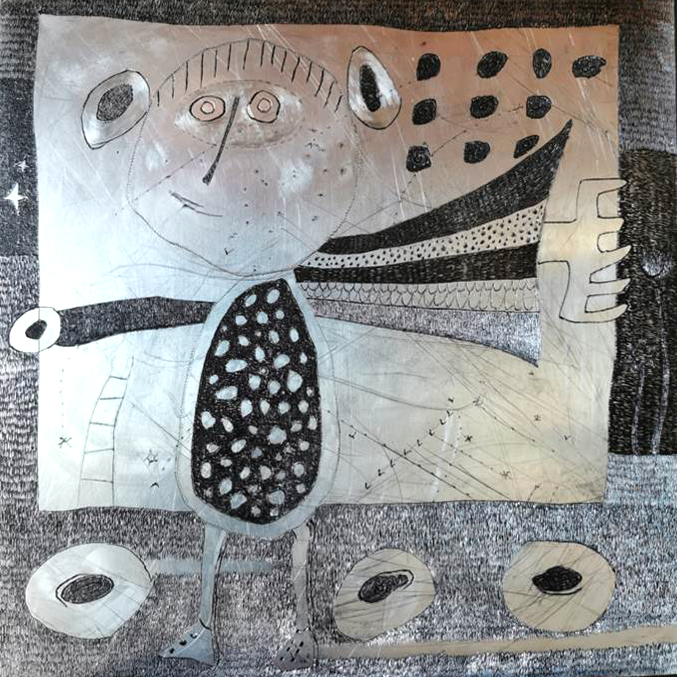 But's little trial to fly, Drypoint, 40 x 40 cm, 2020
We are approaching the aspired sheet.
After another little odyssey the last ordered prints arrived today from Leipzig. They were accompanied by a small poem, sent by my printer Jeannette Roessler.
"Whoever hears butterflies laugh,
Knows how clouds taste.
He will in the moonlight
Undisturbed by fear
Discover the night …".
(Band Novalis)
I wish all of you a Good Night
Tomorrow follows number three …