The translation is coming soon!
Und bereits der Ausblick auf's Blau …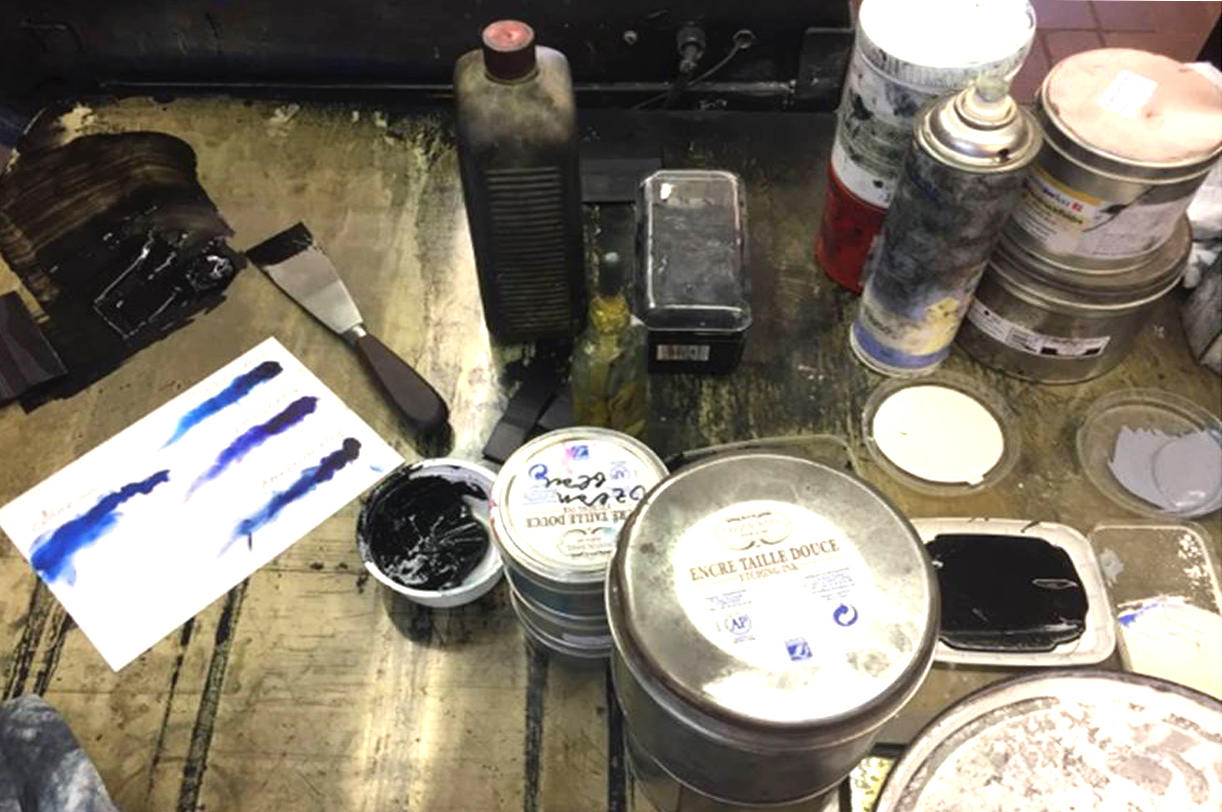 Im Ziel – nach langem Weg, der bekanntlich beim Gehen entsteht – das braucht Zeit …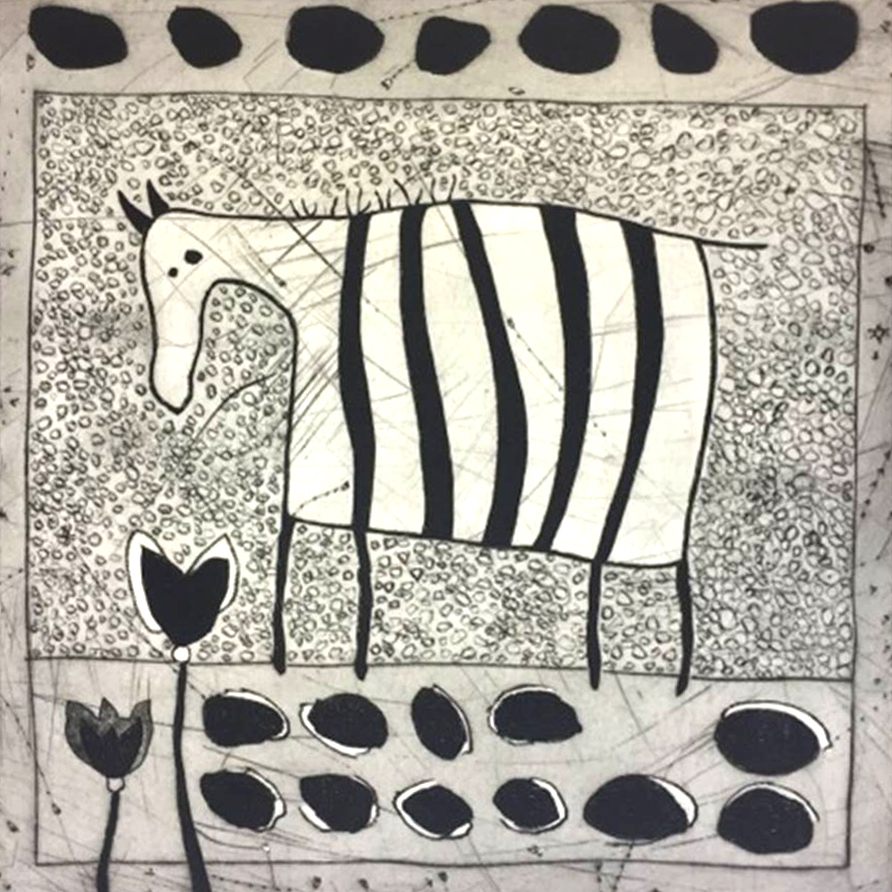 Alone in the waste land, drypoint, 40 x 40 cm, 2020
Dieses Ziel allerdings, ist wieder nur eine Etappe, die schwarz/weiße  nämlich.
Nun erleben wir das blaue Wunder …
In den verschiedensten Blauvariationen kommen sie ab morgen daher,
die Drucke – mit großen Schritten, ganz so wie sich der Sommer naht.
In Folge kommen jetzt täglich drei Motive –
auch das Zebra freut sich auf die neue Haut!
Eure Carin