We are celebrating the
65th BIRTHDAY OF CARIN GRUDDA
with a double exhibition.
27. July – 09. September in Willingshausen
17. August – 30. Septembert in Gudensberg
Starting July in Willinghausen:
27. July 2018
MOVIE NIGHT
Mehr-Generationen-Platz in Willingshausen
Movies and Videos, created in connection with the work of Carin Grudda  as well as art movies that she created herself or colleagues.
28. July 2018
OPENING OF THE EXHIBITION
»ÜBER SCHATTEN SPRINGEN«
(Jump over shadows)
16:00 at Kunsthalle Willingshausen
17. August 2018
CHAMPAGNE RECEPTION
11:00 – Kunsthalle Willingshausen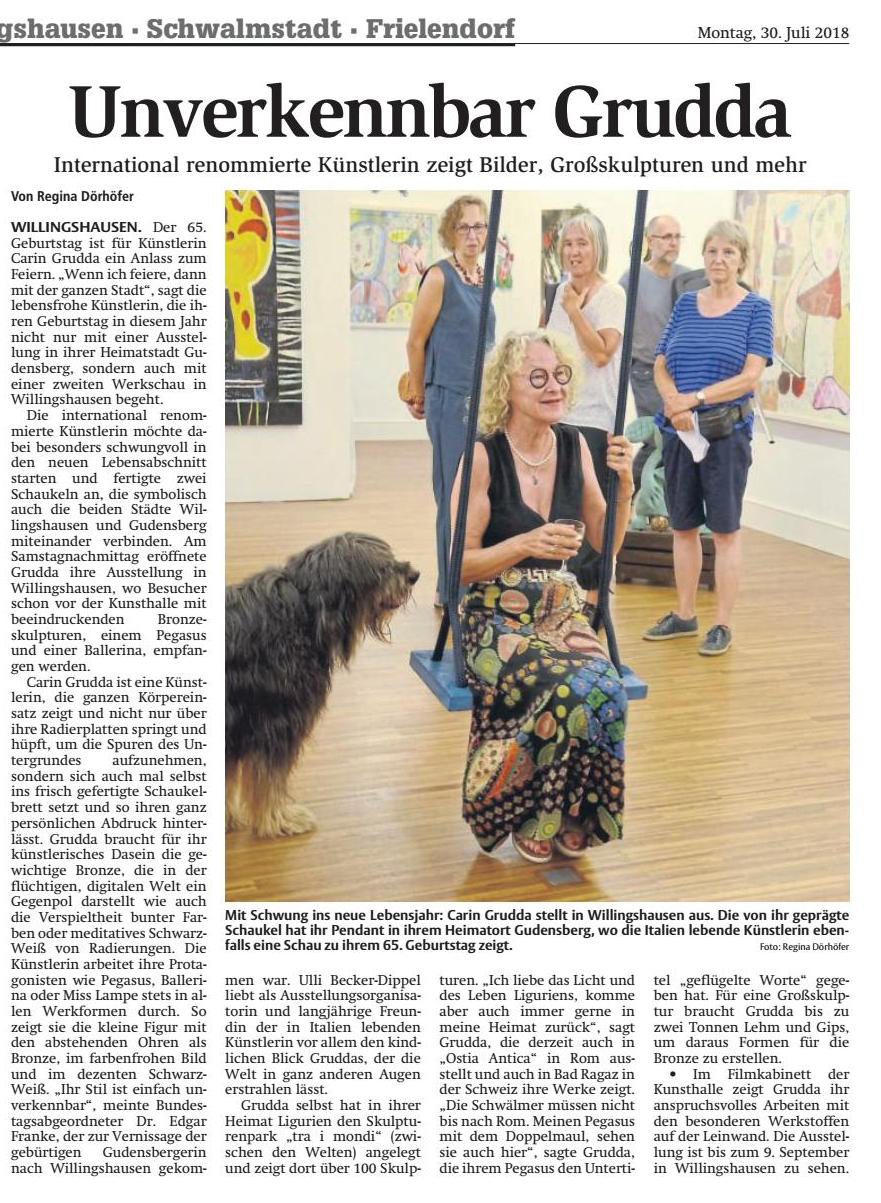 More informations about the Exhibition
It continues  …
on 17. august 2018 in Gudensberg
OPENING HOURS
Exhibition
»Über Schatten springen«
(Jump over shadows)
Tuesday–Friday 14:00–17:00
Saturday, Sunday and holidays
10:00–12:00 and 14:00–17:00
PLACE OF EXHIBITION
Kunsthalle Willingshausen
Merzhäuser Straße 1
34628 Willingshausen
Phone: 0 66 97 . 14 18
info@willingshausen-touristik.de
www.malerkolonie.de