Exhibition in the City Gallery Bad Soden
CARIN GRUDDA
»We are an island«
Graphics | Painting | Bronzes | Assemblages

Saturday August 7th, 2021 from 3 p.m.
In the exhibition, Galerie Elzenheimer is presenting over 70 new works by the artist, all of which were created in 2020 and 2021.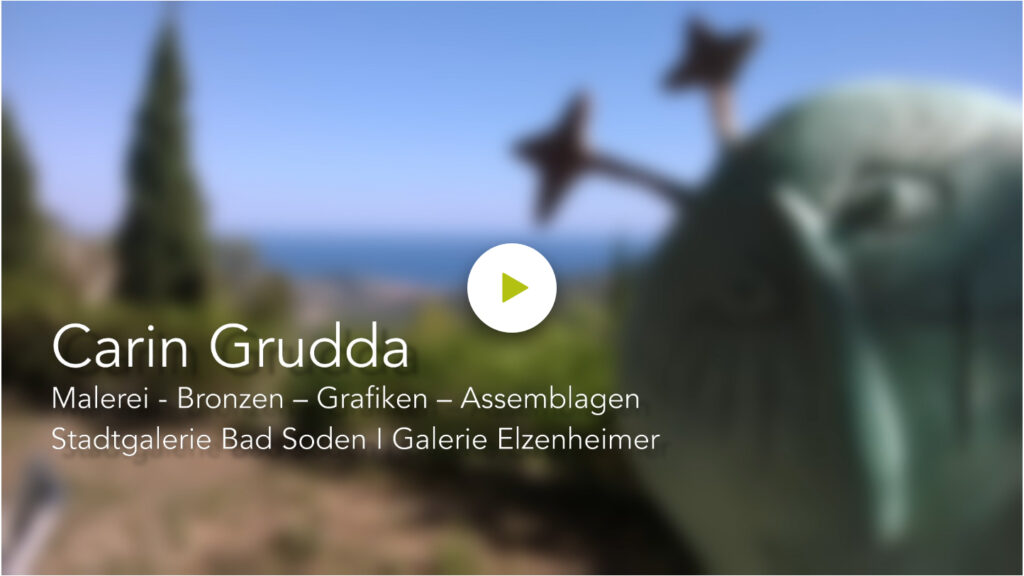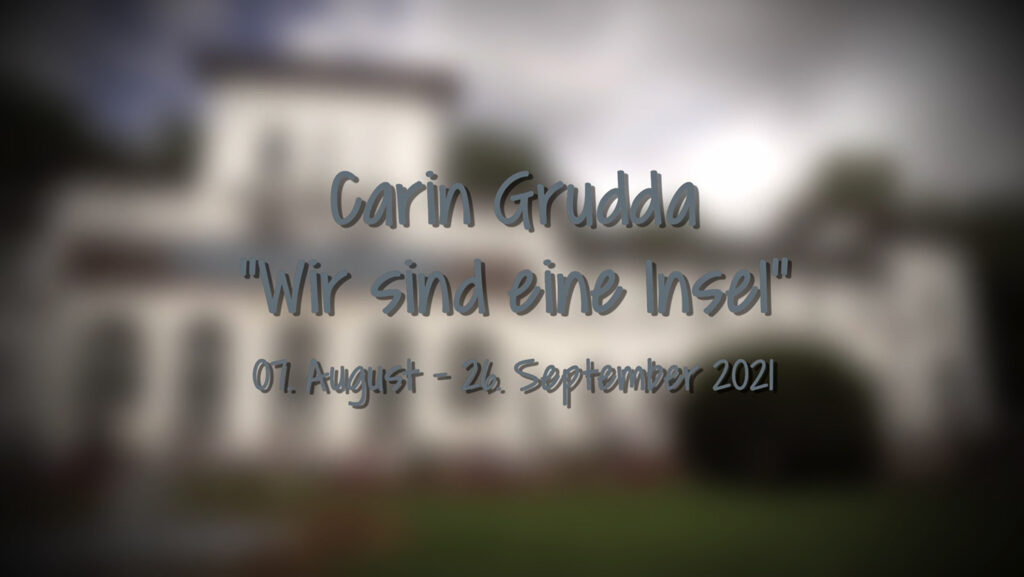 Due to the current situation, there will be no vernissage.
The current Corona hygiene rules apply.
You can fill out a contact form directly on site or, even easier, register for the event using the Corona warning app with the QR code and visit the exhibition. You do not need a negative certificate.
If the maximum number of visitors (15) has already been reached, you are welcome to visit our city museum on the ground floor while waiting.
Exhibition location
Stadtgalerie Bad Soden
Badehaus im Alten Kurpark
Königsteiner Straße 86
65812 Bad Soden
Opening times
Wednesday, Saturday and Sunday 3pm to 6pm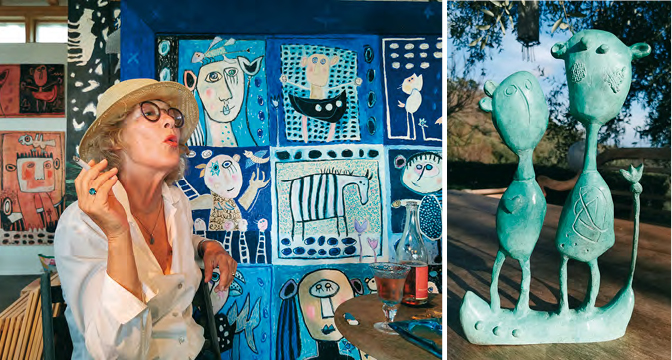 Special events
Saturday, August 28, 2021 from 3 p.m.

Signing hours, guided tour and our artist talk with the artist Carin Grudda.
Registration is required for this – the number of participants is limited.
Time slots can be booked for 1 hour from 3:00 p.m., from 4:00 p.m. or from 5:00 p.m.
Please make your appointment suggestion here:
www.galerie-elzenheimer.de/kontakt
Info-Telefon: 01 76 80 12 83 56 oder
www.galerie-elzenheimer.de
We, the team at Galerie Elzenheimer, look forward to your visit. Until then, all the best and stay healthy.
Sincerely yours, Peter Elzenheimer
Conact
Galerie Elzenheimer
Wiesenweg 12
65824 Schwalbach

Phone 0 61 96 8 21 21
Mobil 01 76 80 12 83 56

info@galerie-elzenheimer.de
www.galerie-elzenheimer.de

Folgen Sie uns auch auf:
www.facebook.com/galerieelzenheimer